Okay anyone who knows me knows I am a HUGE Alice in Wonderland aficionado. I even had an Alice in Wonderland Mad Tea Party shower planned by my best friend! I recently found some great deals if you are looking to plan a Mad Tea Party themed party. Here are some ways to do it on a budget! The cake pictured above was displayed at Sugarplum.
Seating Cards:
1. A simple deck of cards can be used for really creative seating cards. All you need to do is add the guests name and table number with a cool scrapbook paper cutout (teacup shaped perhaps?) and glue it to the solid side of the playing card. You can even have seating cards arranged on a table like a hand of cards for each table or letter of the alphabet!
2. Tea Bags! You can cover them with nice paper or put them in a sachet with the guests name and table and have them sitting in tea cups (courtesy of your venue!).
3. Paper Fans! You can find inexpensive like the ones below in many different colors! They are under $6 for 12! You can attach a guest's name to the handle and have them open their fans to find the number inside!
4. Drink Me Straws…I love these!!!! You can have them displayed in fabric covered styrofoam with guests names and table numbers!
Centerpieces:
1. Tea Pots of course! Look at garage sales and consignment shops! You don't want them to match and the funkier the better! You can fill them with fresh flowers and petals around them which will cut down on the expense of just a large floral arrangement. However start your teapot quest early…I tried this and found they weren't as plentiful as I first expected!
2. Large Tea Cup Planters: You can find these at Michaels around spring and summer, you may even be able to catch them on clearance. The one below can be found at ioffer.com. These are really pretty and can be filled with wheat grass, colorful floating candles or simple flowers. If you want to paint your own, you can get a set of 6Design Your Own Tea Cup Planters

from Amazon for $25.80.
3. Top Hats! You can find a top hat (not a paper shiny one, that would look tacky) made of fabric in different colors…(hello thrift shops and Halloween clearances!) and fill them with flower arrangements! Old pocket watches (working or not) can look great on the table as well!
4. You can also get Giant Playing Cards
to use as table numbers and put them in picture stands to display them. You can use single cards for single digit tables and two cards side by side for the double digits. Kings can be used for the groom's family and queens for the bride's!

5. Red Roses and white roses…'nuff said!
Looking for merchandise? Check out some of the products listed below!
1. Party City is having a major clearance on tea party themed items as of now (March 2013). There is also a coupon code for either free shipping on orders over $65 (PCXXEP) or $10 off a $65 purchase (PCG2RS). Now here is a tip…if you drive to a Party City, you can use their computer in store for an online order, use the $10 off coupon code AND get free shipping. Shipping is always free if you place the order in store, no minimum. This is great because you don't have to worry about things being in stock at your local store! Worth the trip!
Some of the items in the clearance section say "birthday" on them. Watch out! The ones I am posting are birthday free. You can pick and choose elements. You don't want to overkill with color even if it is a MAD party!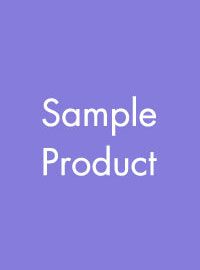 These tea cup candles can be used as favors and are on clearance for only $3 for 4, regularly $5.99 for 4.
These are seven inch fold-out centerpieces for $3, down from the original price of $5.99. If you can't find used tea pots at a garage sale or thrift shop, these could be colorful alternatives or good for the food and drink tables or guest sign in area.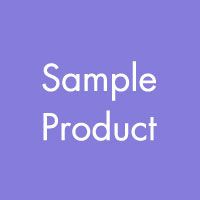 These 20 count cello bags can be used to wrap the favors with an inexpensive tea bag serving as the tag for either seating or for favors! These are on sale from $3.99 to $2.00.
This favor is only $1.69 before the coupon…and it is really cute! It's not on clearance but the price isn't too bad especially if you use the coupon and order in store.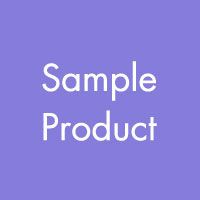 These are tean invitations that are not on clearance but are $8.99 for 8, which isn't too bad for a super cute shaped invitation!
These invitations are on clearance! These are only $4 for 8! Nice!!!!
2. The following items can be found on Amazon. Amazon has free shipping on orders over $25 for eligible items. If you have a prime membership, you get free 2 day shipping on eligible items.
My favorite is the set of "drink me" straws! Check out the chocolate molds (a little pricey) and the lollipops. I also LOVE LOVE LOVE the Alice in Wonderland MP3 for only 99 cents! It includes the Unbirthday Song and all the songs from just the Mad Tea Party in the Disney version! How fun would it be to use this for games or when opening presents! Check out the links below!